Hello dear visitor!
We hope you are feeling very welcome to the official website of PROGRESSIVE CIRCUS (PC)!
UPCOMING PC EVENTS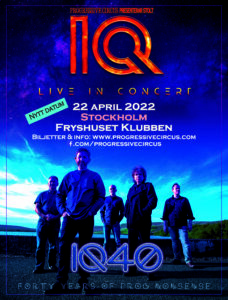 Click here for more info: IQ (2022)
Apr 22 2022 – Fryshuset Klubben, Stockholm.  CLICK HERE FOR TICKETS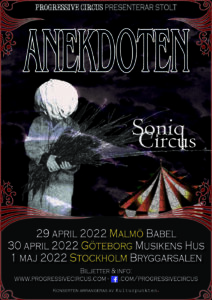 Click here for more info: ANEKDOTEN + SONIQ CIRCUS (2022)
April 29 2022 – Babel, Malmö
April 30 2022 – Musikens Hus, Gothenburg
May 1 2022 – Bryggarsalen, Stockholm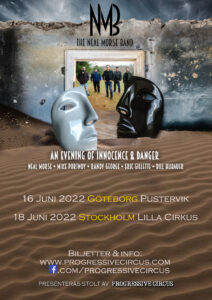 Click here for more info: NMB/The Neal Morse Band – An evening of Innocence and Danger (2022)
June 16 2022 – Pustervik, Gothenburg CLICK HERE FOR TICKETS
June 18 2022 – Lilla Cirkus, Stockholm CLICK HERE FOR TICKETS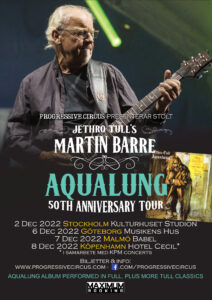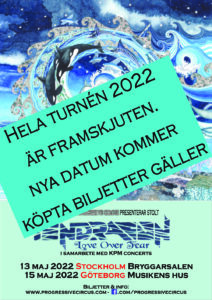 Click here for more info: PENDRAGON (dates to be announced)
Due to the still ongoing Covid situation, Pendragon has taken the decision to postpone the whole 2022 tour. The band had to chose to either gas or brake right now in order to make the 30 planned dates possible, and with the current restrictions and uncertainties in mind decided to rather postpone than take the risks. We fully understand this decision and will get back to you with new dates when we have them.
All bought tickets are valid for the new dates, but can be refunded until May 15th.
Progressive Circus is a progressive rock festival and concert concept that was founded in 2014. It is run by Anna and Marcus Enochsson's family company Kulturpunkten, with the original vision to bring the best of progressive rock to you – with gigs arranged in Malmö/Helsingborg/Lund, Gothenburg, Stockholm and Copenhagen (in collaboration with KPM concerts).
PC IN THE PAST
If you're interested in what PC is all about and what we have done so far, here's some selected highlights from the PC CV:
The first gender equal progressive rock festival in the known universe (PC17, with Adrian Belew Power Trio, Moulettes and more)
The only MIKE PORTNOY'S SHATTERED FORTRESS (US/UK/Mex) concert in Scandinavia ever, causing band and crew to add 32 extra hours of driving from Paris to Malmö to Luxemburg
The first and third MAGMA (Fra) concert in Sweden since the band was founded in 1969
The first two full IQ (UK) concerts in Sweden since the band was founded in 1981
The first LE ORME (Ita) concert in Scandinavia since the band was founded in 1966
The first CARAVAN (UK) concert in Sweden since the band was founded in 1968
To find out more about our previous events, please visit our PC museum to look at Youtube videos, articles, photos etc.
Stay tuned here, or at www.facebook.com/progressivecircus, or subscribe to our mail list to get news regarding 2018 😉