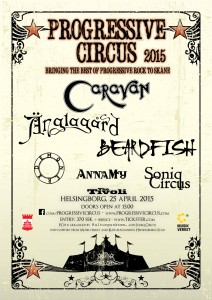 Progressive Circus 2015 was held April 25th 2015 at The Tivoli in Helsingborg, and was arranged by Kulturpunkten with support from Musikverket and Helsingborgs Stad.
Progressive Circus 2015 in media: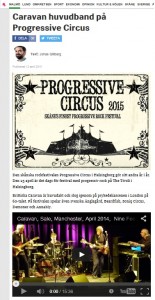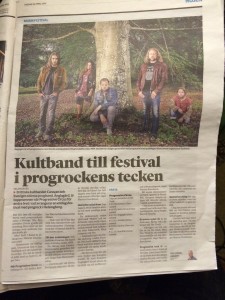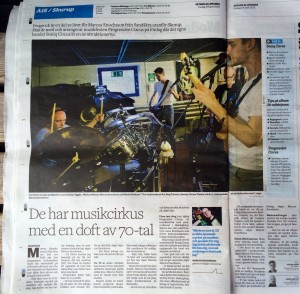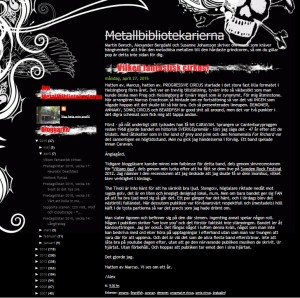 Thank you post from the PC15 producers:
Warning: This is a LONG post. Prepare to scroll…
What an amazing weekend!!!
Let's look back to exactly one year ago – when we had just had a fantastic Progressive Circus 2014. We immediately got ideas about how to expand the Progressive Circus concept with slightly bigger acts but thought we were quite bold. However, today we see that reality beat our dreams by a thousand, and frankly we had no freaking idea about what wonderful doors and opportunities would open during the… following year. Yesterday we had an extremely successful PC15 where some of the best prog rock bands in the world, a fantastic venue and an incredibly happy and enthusiastic audience have given us so much love and nice words. It touches us deeply.
Today I (Marcus Enochsson) and Anna Enochsson who arrange this through Kulturpunkten, and the rest of Soniq Circus are tired but extremely happy for living a life where we've had the opportunity to arrange Progressive Circus 2015, and are very inspired to plan how to expand the concept once more. As those of you who were at The Tivoli know – we've booked Anekdoten for PC16 and just like last time have no idea of what the coming year will bring. What we do know is that PC is a festival BY ordinary prog fans FOR ordinary prog fans, and that we depend on YOU (!!!) to spread the word to everyone you know and don't know and make a further growth possible. Most of today's biggest festivals have started in a small scale and have found a way to grow when the time was ready. We won't mind keeping the standard of PC15 for next year, but will need lots of dedication, money and luck/flow for that. We'll keep you updated =)
We don't know how many came yesterday, but it's around 300, including people travelling from Bolivia, Russia, Hungary, Germany, Denmark and Umeå for this, which proves that we're on to something that attracts people.
We owe HUUUGE thanks to everyone who made this possible:
– Hasse Jönsson and the technicians and personnel at The Tivoli who have been very professional, remarkably service minded and super supportive all the way
– the artists – Caravan, Änglagård, Beardfish, Demoner, AnnaMy, and ourselves in Soniq Circus =)
– our amazing sponsors who made the large bookings possible – Musikverket and Kulturnämnden Helsingborgs Stad, and also Into Music who lent us the drum kit at the main stage
– Marco Ledri for the PC graphics
– Maria Calmestrand, Nils Ericson, Jens Appelgren, Alex Bergdahl for putting up posters
– Mats Hallberg and Erik Åman Laakso for driving a Caravan
– Johan Pilblad and Ted Ahlberg for working in the entrance
– Feedback Film for documenting the event with 3 cameras + audio
– Record Heaven for selling some great Music
– LA Rental for somehow providing exactly the right models of both common and very odd instruments =)
Until the next update – thanks for supporting and believing in Progressive Circus =)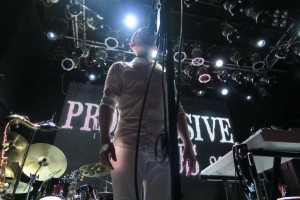 Photo: Zoran Cullibrick
Video footage from the event:
Footage edited from 3 HD cameras and mixer audio:
Footage edited from 3 HD cameras and mixer audio: