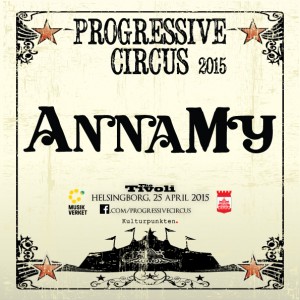 Played at Progressive Circus 2015
We are very happy to present a truly awesome PC15 artist that we'd like you to discover before everyone else does:
ANNAMY
Music has been all around her since birth, but it was in 2013 that singer-songwriter-multiinstrumentalist Anna Myrsten released eight of her songs as "Woodpecker" to raving reviews. Reine Fiske (Dungen/Anna Järvinen/Landberk) who became an instant fan at a gig plays electric guitars on the record. As a profilic figure on Stockholm's music scene she has don…e some great gigs opening for Donovan, Fairport Convention, on the afterparty of The Soundtrack of our Lives' farewell gig and on Sweden Prog Fest 2013.